About
Us
Humbly incorporated on 16 January 1995, Irama Duta Sdn Bhd ("IDSB") aspires to build up the nation's infrastructures and to become a leader in the construction industry. With the main focus on its forte in delivering various civil infrastructure and building construction, IDSB strived to construct a highway that caters for the citizens from the Klang Valley regions. In 1997, the company was rewarded for its persistence and hard works as it entered into a joint venture with a prestigious local construction company to become the Build-Operate-Transfer (BOT) contractor for the Lebuhraya Damansara-Puchong (LDP) project.
The LDP project proves to be a significant milestone to the company as it subsequently propels to participate in massive national projects. Utilising its experience in infrastructure and civil engineering, IDSB constructed a 160km road from Sapulut to Kalabakan in 2004 to enhance the infrastructure standard in East Malaysia. Ever since then, the company has become very reputable among peers as it seeks to expand its specialisations by securing projects related to Trackworks, Stations and et cetera.
Recognition from the industry seems to bestow upon IDSB in 2008. This is proven when IDSB was awarded as the main contractor of the Electrified Double Track Project Package Salak Utara to Ipoh. Besides, it was also involved as a sub-contractor in the construction of Package Padang Rengas to Salak Utara. The award depicts the immense confidence shown to IDSB by the clients in the industry as this is one of the largest public infrastructures in the country. The client was, in the end, rewarded for their faiths as the project was duly delivered on time with no cost overrun. Participating in such a massive project also further reinforces the company's impeccable track records as well as establishes its foothold in this booming industry.
Holding on to the company's new version of "constant improvement" steadfastly, IDSB brings its project specialisations into the next level as it undertakes the construction of three Mass Rapid Transit – Sungai Buloh – Kajang Line ("KVMRT") underground stations in 2012. The KVMRT project has been the topic of the towns since then and being a part of this mega project which transforms Malaysia into a world-class economic and tourism hub is truly a significant milestone for the company.
Our
Vision
"Transforming and Setting Benchmarks for Bumiputera Infrastructure Contractors."
Our
Mission
"Successful Project Delivery Through Being Responsive, Reliable and Competitive."
OUR
VALUES
INTEGRITY (Ethical / Professionalism)

Responsible Conduct, Best in Class, Sustainable.
DOMAIN (Ownership / Accountability)
Constant Improvement, Proud with Task, Communicate Openly.
SHIFT (Innovate)
Creative Solution, Transform Ideas, Knowledge Sharing.
BETTERMENT (Human Capital Development)
Capability Enhancement, Capacity Building, Employer of Choice.
Board of
Directors
IR. HAJI YUSOFF BIN DAUD - MANAGING DIRECTOR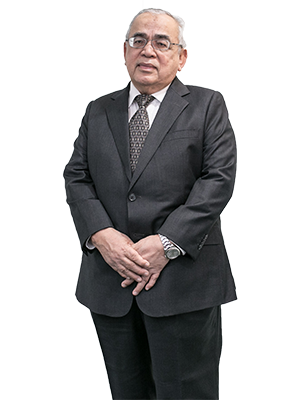 Ir. Tuan Haji Yusoff is the Managing Director of Irama Duta Sdn Bhd. He graduated from the University of Brighton with a Bachelor of Science (Honours) Degree in Electrical Engineering in 1968. He joined National Electricity Board (LLN), Kota Bharu immediately after his graduation and in 1970, he was posted to Kedah as Assistant Engineer Consumers. In 1974, he was promoted to District Engineer where he was responsible for the planning and implementation of electricity supply for northern Kedah and the state of Perlis. In 1977, he became the Senior District Manager, Kuala Terengganu, where he was responsible for the overall management and operations of electricity supply in the State of Terengganu. From 1979 to 1980, he was attached to Petronas in the Special Projects Department as its Deputy Head responsible for the planning of the Peninsular Gas Utilization Project.
In 1981, he was appointed a Director of Zaidun-Leeng Sdn Bhd and was subsequently made the Managing Director in 1994, a position which he held until 2002 when he was appointed as the Chairman until today. He has over 32 years of management and professional experience in the consulting engineering industry. Zaidun-Leeng Sdn Bhd specializes in the planning and design of infrastructure projects including mechanical, electrical and structural engineering services for buildings. He is a professional engineer with the Board of Engineers Malaysia and a member of Institute of Engineers Malaysia.
MOHD NADZRI BIN NAZIR - EXECUTIVE DIRECTOR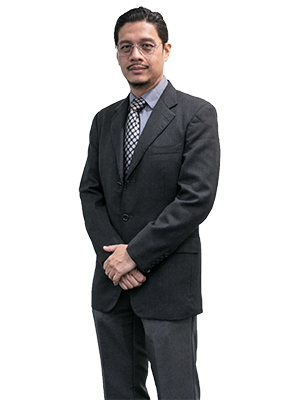 Nadzri is the Director of Irama Duta Sdn Bhd. He graduated with a Master in Business Administration from The University of Derby in United Kingdom and a Diploma in Quantity Surveying from Federal Institute of Technology College (FIT).
He has extensive working experience of 21 years in construction and project management. Among many notable projects he was involved in are the Electrified Double Track Project (EDTP) Ipoh to Padang Besar, Persimpangan Bertingkat Hospital Sg. Buloh and Damansara-Puchong Expressway (LDP) and most recently the KVMRT project.
Organization
Chart